5 reasons why Asian women look alike. Photo: Korea's Kpop group Girl's Generation taken from Google.
Look at photos of Asian models of some clothing line in Asia. Look at Asian selfies on Instagram. Also try watching Kpop and Jpop girl's group music videos if you haven't yet. What do you notice?
Yep, if you agree with me, these Asian women in this visuals look like they all came from one clan. I don't know about you but I have noticed that many Asian women look alike each other whether they are from China, Korea, to Singapore. They all seem to share at least one physical feature. From this observation, I thought that Asia's beauty trend must have something to do with this.
Here are some Asian Beauty trends I have compiled that I thought makes
Asian women look like they have the same parents.
photo from Google
The famous V line shaped face feature means literally, a V shaped jaw. The chin is narrow with a small over all face. This facial feature signifies feminism and is considered beautiful in Asia, specially in Korea. On the contrary, women with a round face or strong square jaws like Angelina Jolie are not considered as attractive.
If you search for "V-line face" online, tons of results will come out like facial massage tips, vline face products and even cosmetic surgery.
Here's one of the many strange products sold in the market that's suppose to give you a V line face.
photo: Ebay
2. Lighter and brighter skin
Though Asian colors also vary from light to deep skin tones, Asian society's mind set influenced by media and commercialism, prefers "white" over "black". This means people who have lighter colors are more appreciated than people with deep skin tones. Thus, it is common to see whitening, lightening and brightening products everywhere in Asia's beauty market. Again, another contrast to America and Europe's beautiful bronzed or tanned skin.
Here's a pic of an ad for a whitening supplement.
Most Asians have brown, or dark brown eye colors. As a part of the westernization trend, many Asians wear colored circle contact lenses to achieve big round doll eyes. Because as we all know, most Asian eyes are small and chinky. Circle lenses are also common for cosplayers, where cosplaying also originated from Asia.
Still on the eyes, most Asians have single lids or monolid almond eyes. These kind of eyes do not have a visible crease or obvious eye socket depression on the eyelids. So, temporary eye lid tapes, glue and eyelid surgeries are common here.
Not all Asians also have tiny, tall and straight noses. Hence, many also undergo surgeries to get them sharp pointy smellies.
Aegyo Sal is a Korean word which literally means smiling eyes or cute skin. This famous trend is where the women intentionally get their eye bags become puffy. It can be done through a makeup technique, lower eyelid tape or surgery.
Thin lips are also very attractive in Asia. Plump up lips are not very much considered pretty.
I think the famous Singaporean blogger Xiaxue is an ideal example for this Asian beauty trends as she has everything mentioned in this post.
Here are more well known Asian celebrities/personalities who share similar trends.
Miyake Wong from Singapore
Tsubasa Masukawa from Japan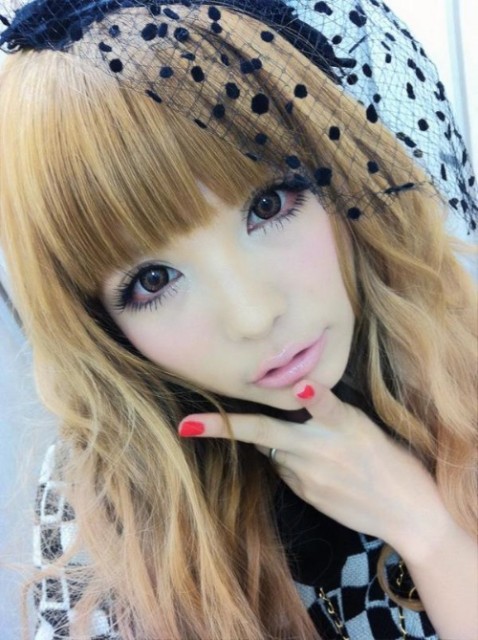 Alodia Gosiengfiao from the Philippines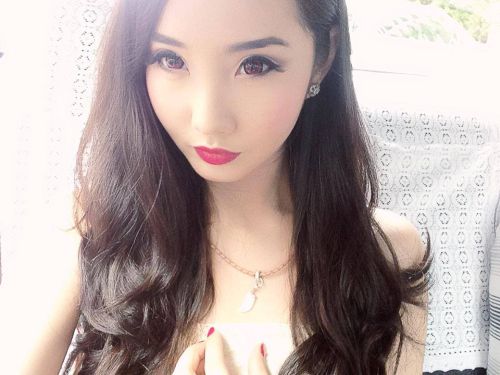 Fan Bingbing from China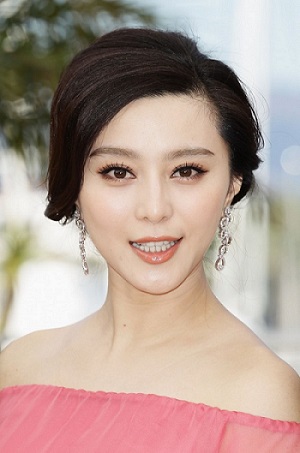 Park Bom from Korea
And a lot more....
No wonder why many Asian women have similar features because of this trends. They would do anything from makeup tricks to the extent of surgeries to conform with the current beauty trends.
What do you think about this?
**photos taken from Google